POTTERY WORKSHOPS
©Caitlyn Dauphinee 2021
Pottery is great fun for all ages.
I have taught Adult Education classes for 11 years, and have given many classes to local kids aged 7 to 12 years old as well as to teens. I have taught numerous workshops in Middle Schools and High Schools. I also enjoy instructing pottery privately to individuals, groups and families.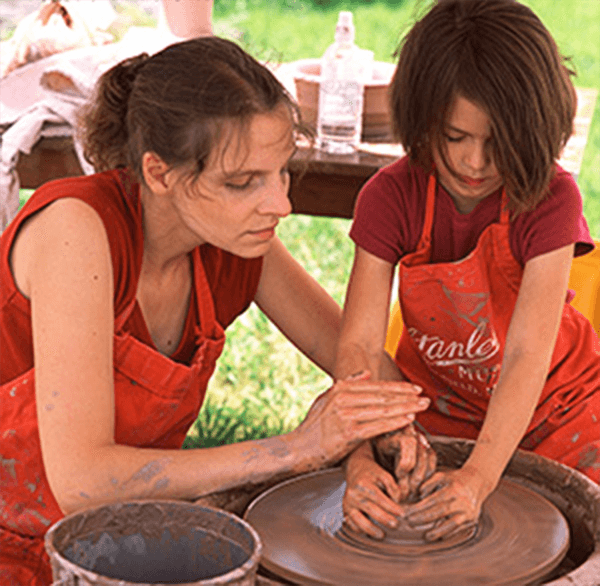 The workshop has four potter's wheels, two electric kilns, a raku kiln, a slab roller and an extruder.
2 Hour Class Fees
One person
$80
Two people
$100
Three people
$120
Four people
$140
Throwing clay can be messy so please wear sensible clothing and tie long hair back.
All workshop participants must clean up their workstations.
To book a workshop or for more information, please e-mail jemma@jemmagascoine.com or call 207-370-7099.